Dear USSD Family,
The Winter Tournament is coming really Fast! For those of you who are new to our system, our tournaments are done twice a year locally in the Orange County Area.  You can participate in forms, sparring, open kata, and weapon forms. All participants will compete only with others with the same rank and age group.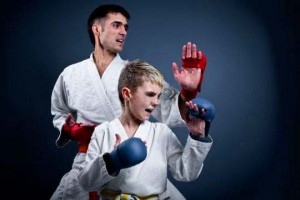 Students ages 4 and up are welcome to participate.  All students ages 9 and under will receive Spirit Awards for participating, and everyone who competes, and ranks 1st through 4th place, will receive a trophy on their division.  You can participate in up to all 4 divisions.  We are inviting everyone White to Black Belt to come and participate with us.
Special Offer:  If you sign up before November 9th, 2013, you will receive a FREE Tournament Patch so sign up soon!
Date:  Sunday, December 8th, 2013 from 8am to 5pm
Location: Soka University, 1 University Dr., Aliso Viejo, CA  92656
In order to sign up you can go to ussd.com, or simply fill out a form from our studio.  To download the form please Click Here.  Once you have finished please send it back to the studio, or email sensei@karatemv.com, and you will be contacted to receive tickets.