Welcome to the Spring Tournament
Dear USSD Family, The Spring Tournament is coming really Fast! For those of you who are new to our system, our tournaments are done a few times during the year, some Regional, and some National encompassing a greater amount of schools.  You can participate in forms, sparring, open kata, and weapon forms. All participants will compete only with others with the same rank and age group.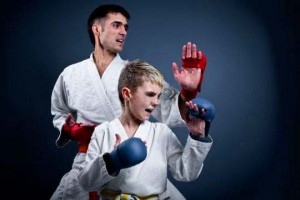 Students ages 4 years and up are welcome to participate.
Participants
All participants ages 4- 9 will receive Spirit Awards for participating, and everyone who competes, and ranks 1st through 3rd place, will receive a trophy on their division.  You can participate in up to 3 divisions.  This is an open invitation to all Martial Artist to join and participate in the competition.
Date:  Saturday, March 17th,  2018 from 9am until about 3pm
Location:  24170 Alicia Pkwy., Mission Viejo, CA 92691
Cost:  One Event $35, Two Events $45, Three Events $55
How To Prepare?
With our Tournament Preparation Classes – These classes are designed to help you get ready for the competition.  During these lessons you will be practicing a trial version of your event, you will learn the proper etiquette at the event, the way to enter and perform your kata, the easier way to score points on sparring, etc.  If you are interested in attending these, please fill out the form below and we will add your name on the list.  The Classes are $25 each, and they are all held at the studio in Alicia, 24170 Alicia Pkyw., Mission Viejo, CA 92691.
How to Sign Up? In order to sign up you can fill out a form from our studio or download the form here:
Restrictions:  This is a closed tournament and only United Studios of Self Defense students are allowed to participate.
Interested in Participating at the Tournament and/or Preparation Classes, fill the form below.